Hi folks,
In this article we will cover how to add hymns or any other kind of songs with Yinkos Hymns Manager.
First, log in to the app.
Go to the Hymns screen by clicking the Hymns button or by clicking on Hymns Management > Hymns from the top menu.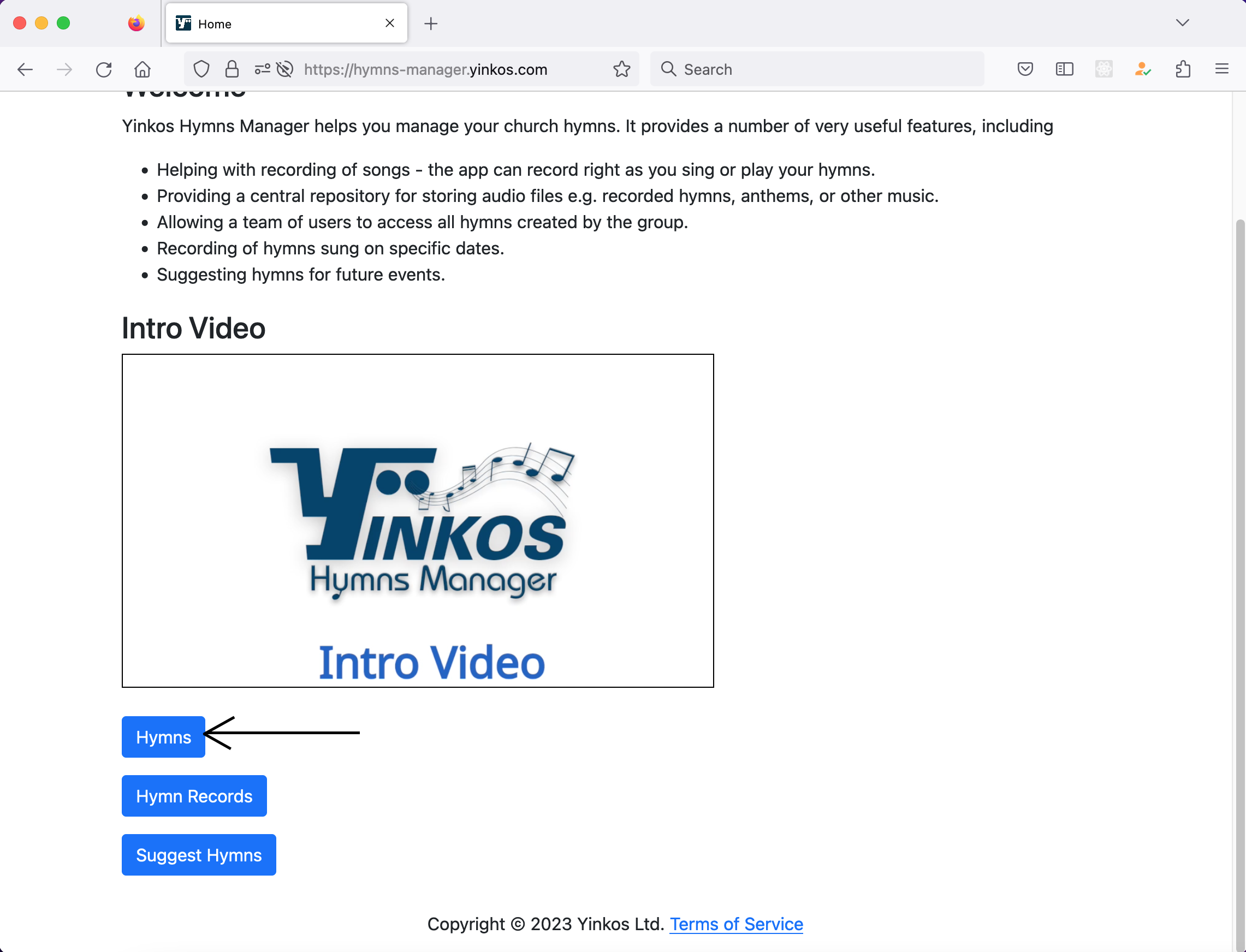 Next, click the Upload button. You will be taken to the Add a new hymn screen.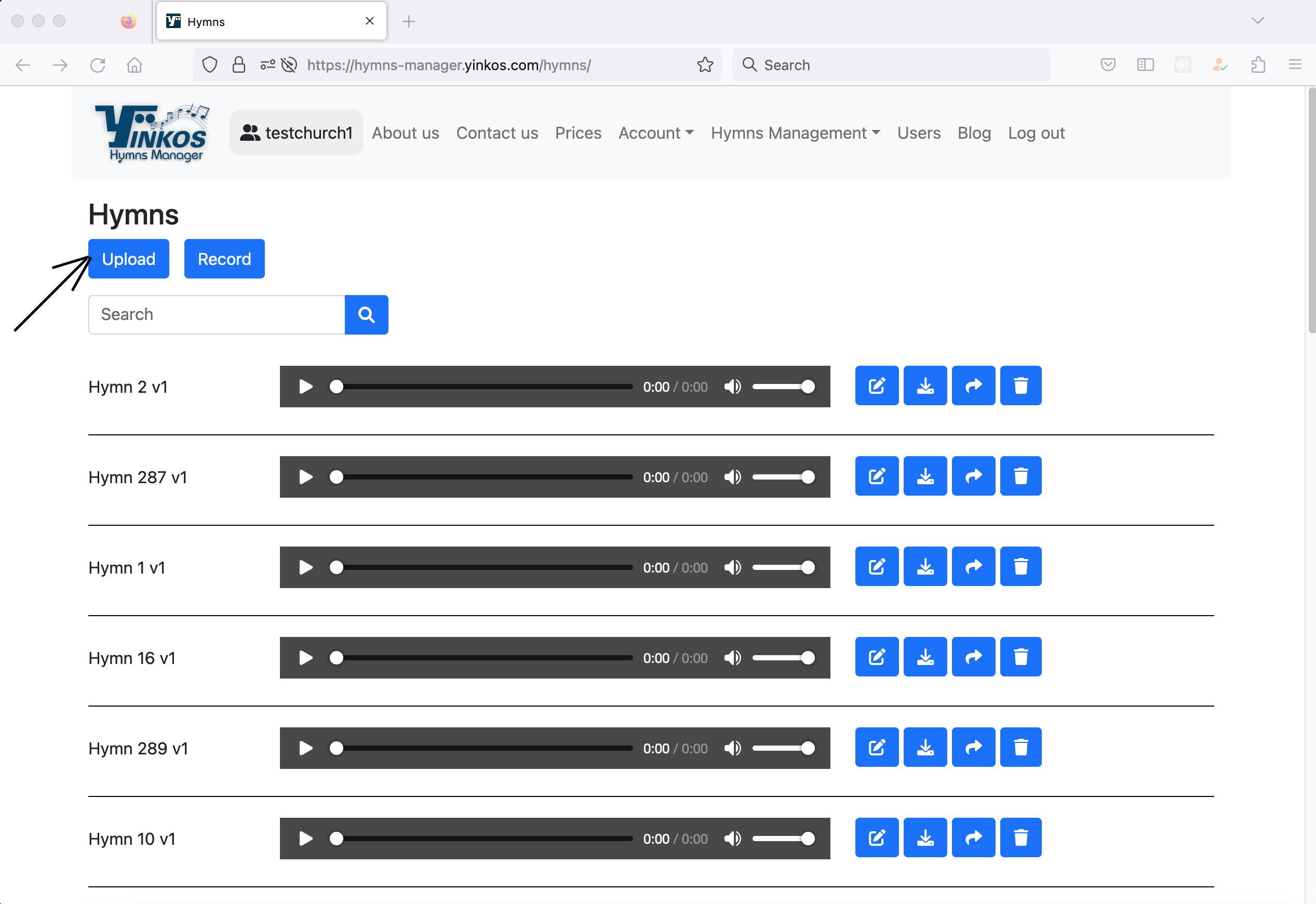 Enter details for the hymn/song and select the audio file. You can enter just hymn number if creating a hymn entry. You can also enter a custom title.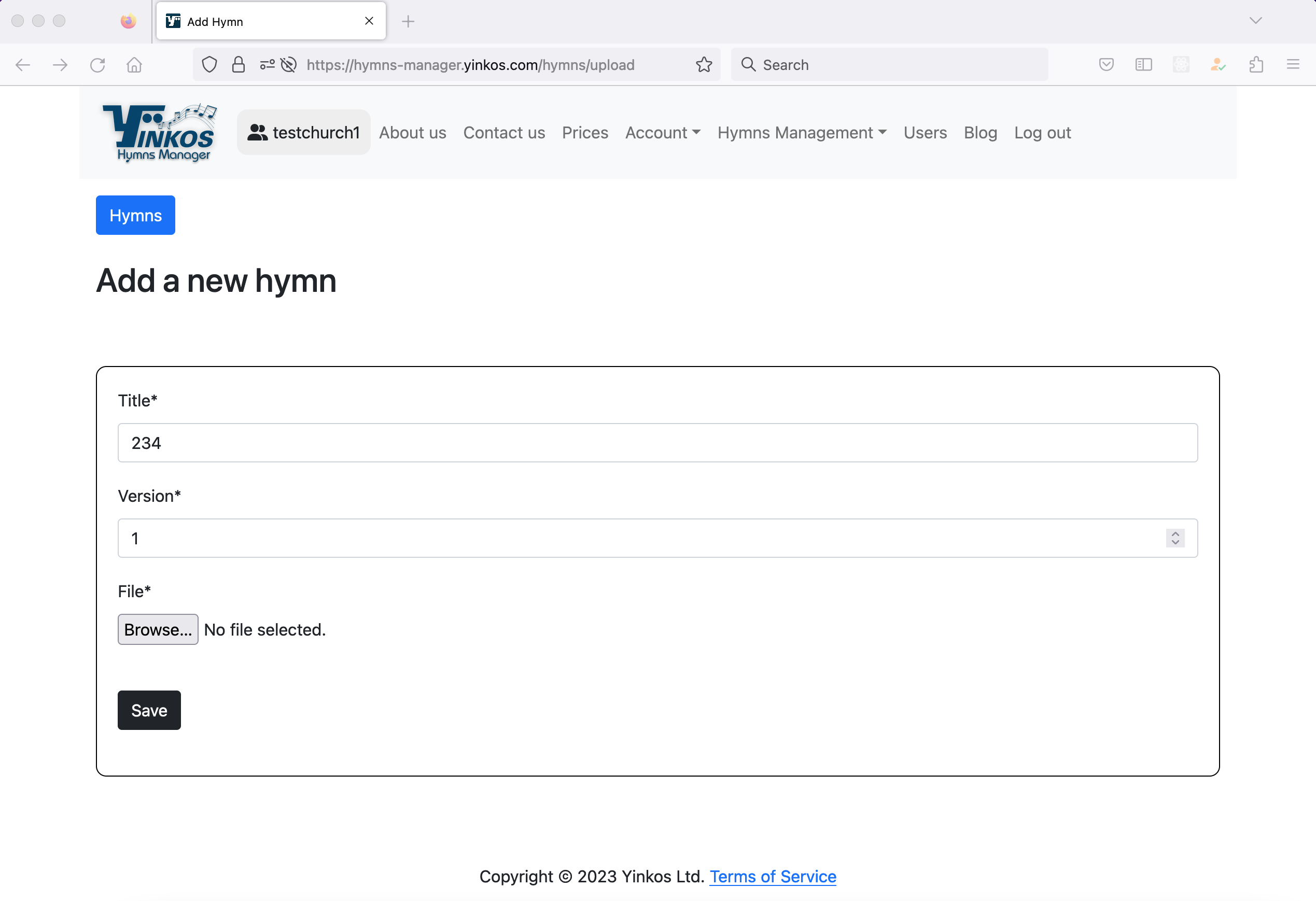 Click Save when done.
That's all you need to add a hymn with Yinkos Hymns Manager.
Till next time, happy music management.