Hi folks,
In this post, we cover how to grant the Microphone permission to Yinkos Hymns Manager (YHM) on iOS devices e.g. the iPhone. In order to record live songs with the Yinkso Hymns Manager on an iOS device, it is necessary to grant the website the Microphone permission.
If you find that you're unable to use YHM to record live audio on the iPhone, then it could be because the Yinkos Hymns Manager website hasn't been granted the Microphone permission. To grant this permission, follow these steps.
Open https://hymns-manager.yinkos.com in Safari.
Click on AA button on bottom left of browser tab.
Click on Website Settings.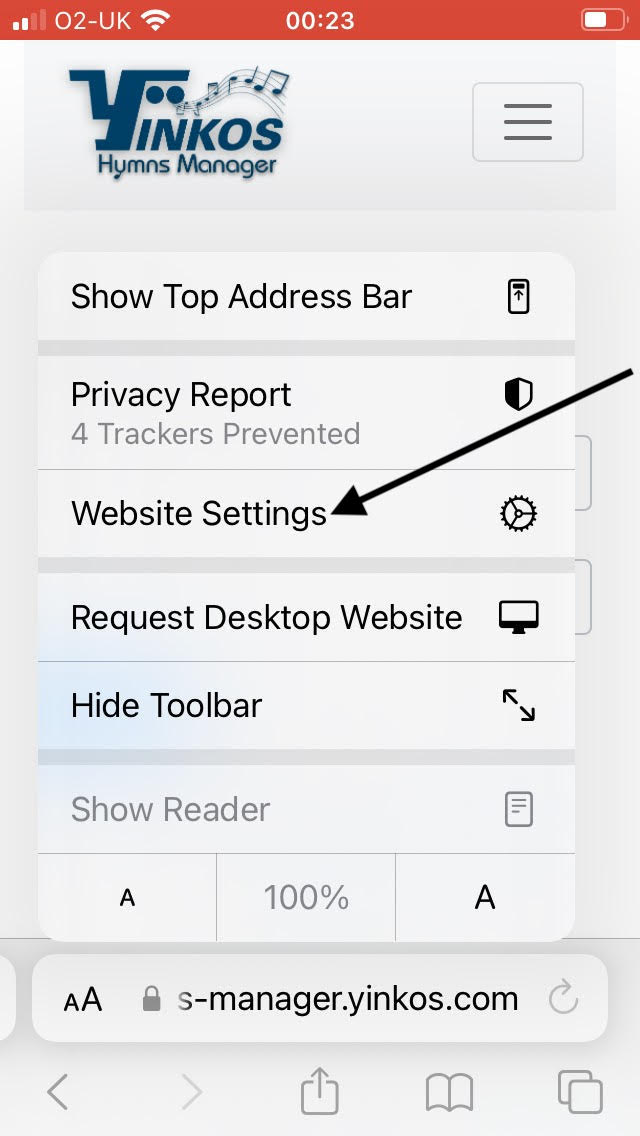 Under Microphone, check if the text to the right says Allow. If not, click on Microphone, then click Allow. Then click on Done.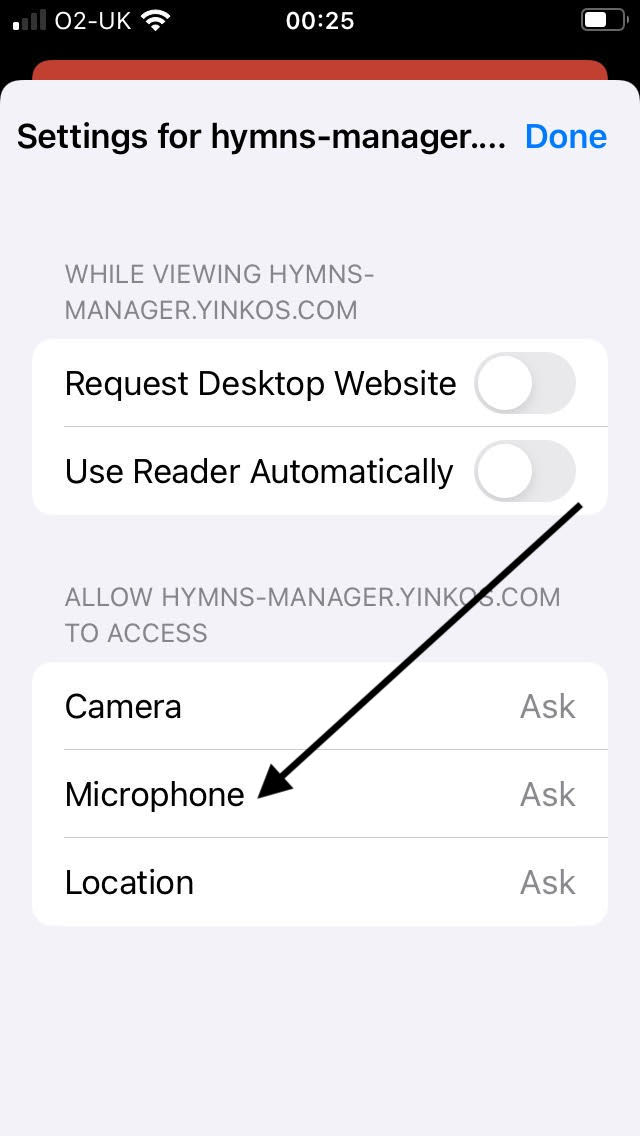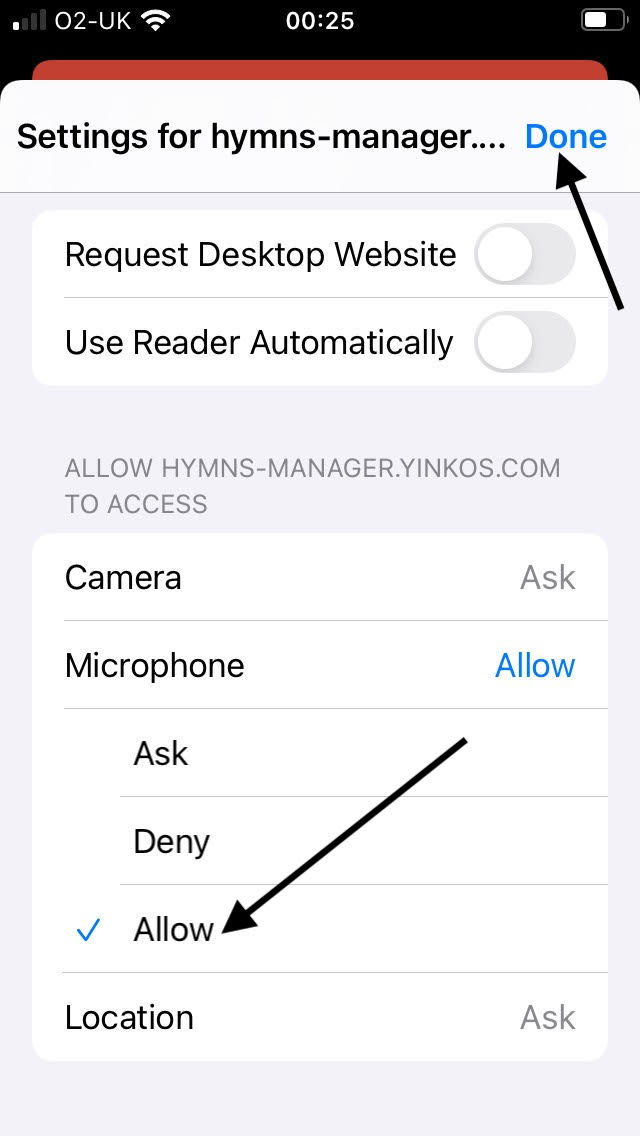 Now you can return to the app. you should be able to record songs live henceforth.
That's all for now. Till next time, happy hymns management.