Hi folks,
In this article, we will cover how you can use Yinkos Hymns Manager (YHM) to manage record of hymns selected for your church services on specific dates.
In YHM, we call these Hymn Records. The advantages of using YHM to store hymn records are
1. Ease of use – is that it's very easy to view all hymn records
2. Search – it's very to search for particular hymn numbers and know what dates that hymn was selected
How to view all Hymn Records
Once logged in to YHM, you can access Hymn Records by clicking on Hymn Records on the home screen.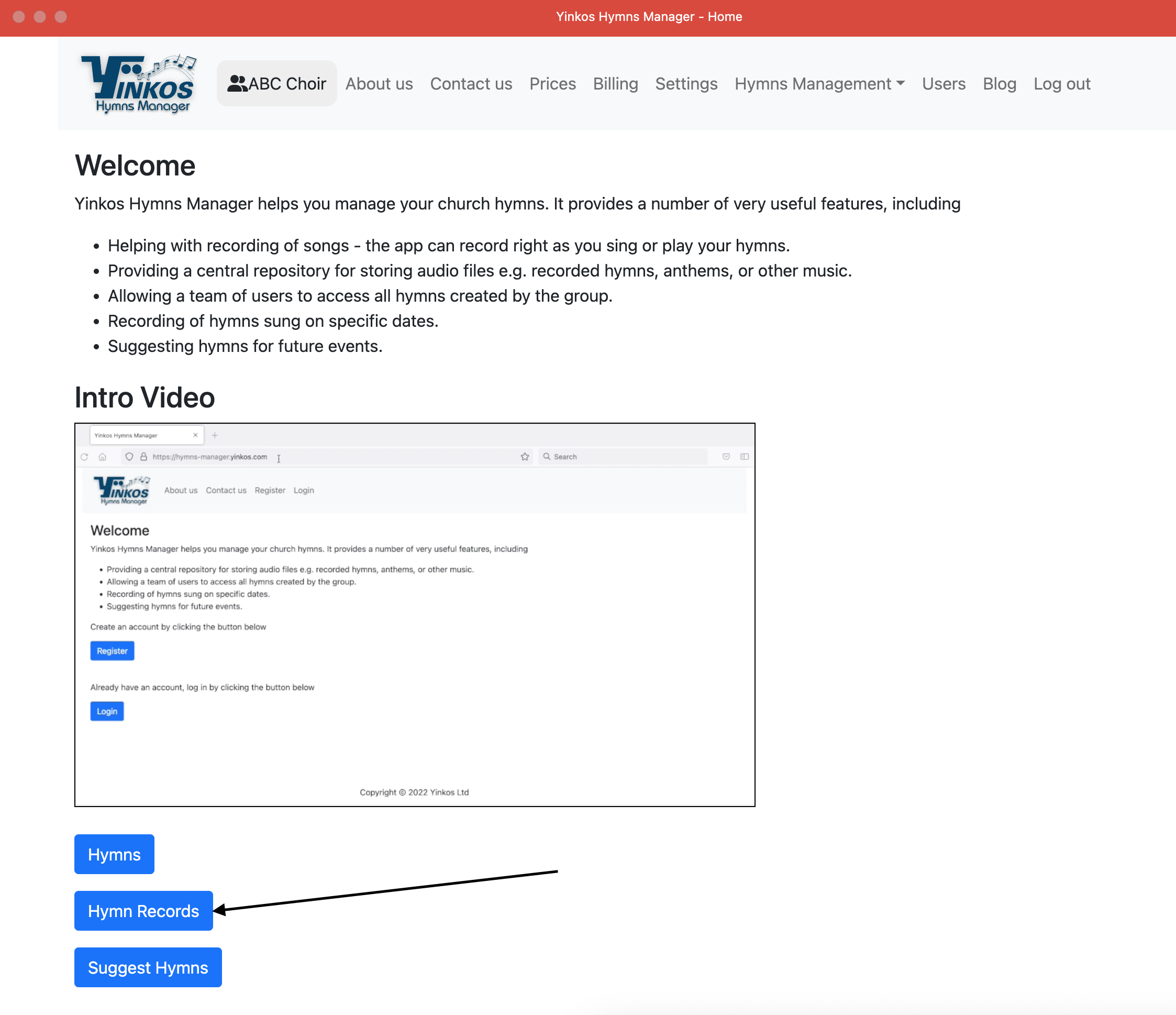 Alternatively, you can click on Hymns Management > Records on the top menu.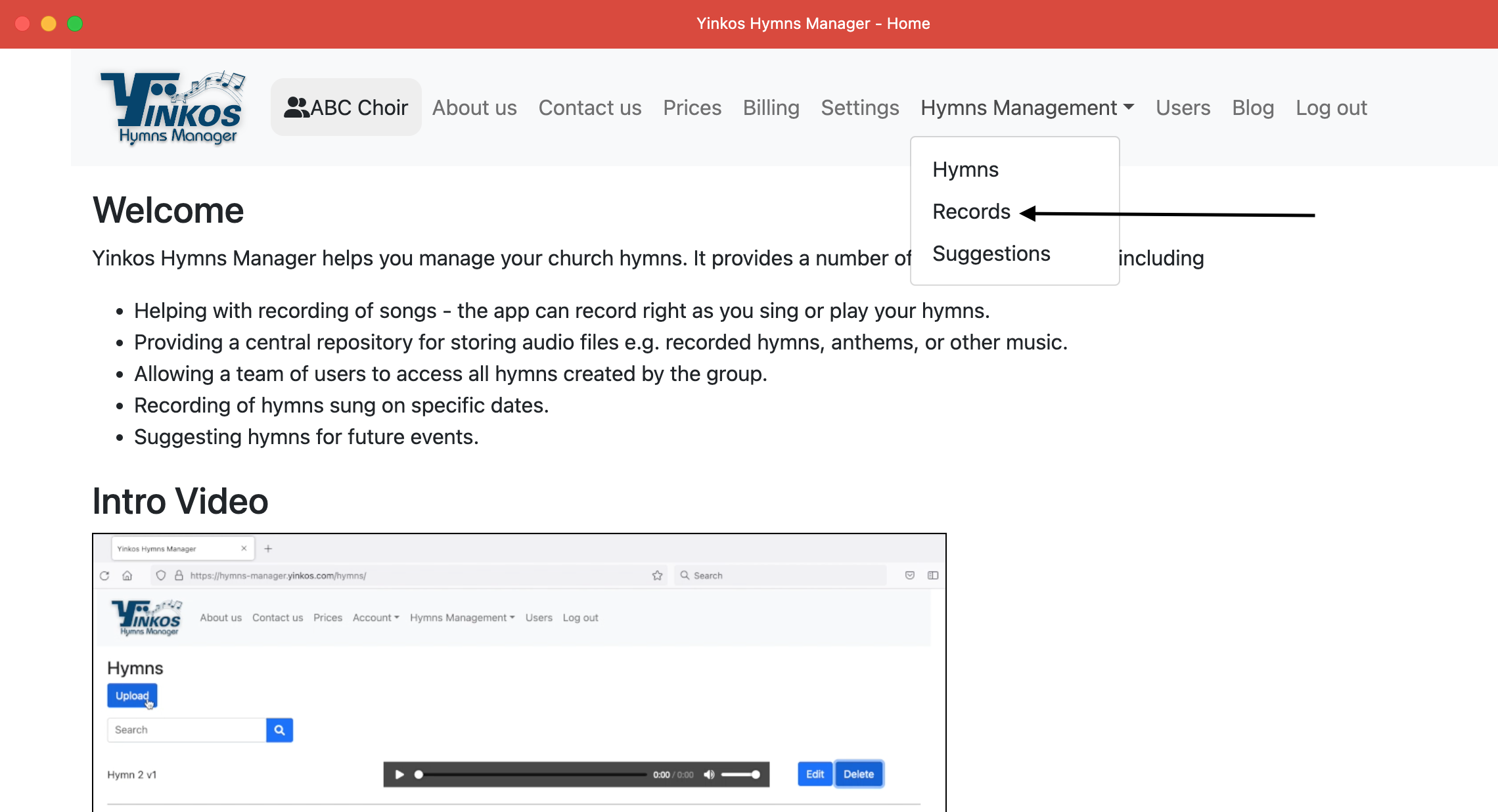 You will see a list of all hymn records grouped by date.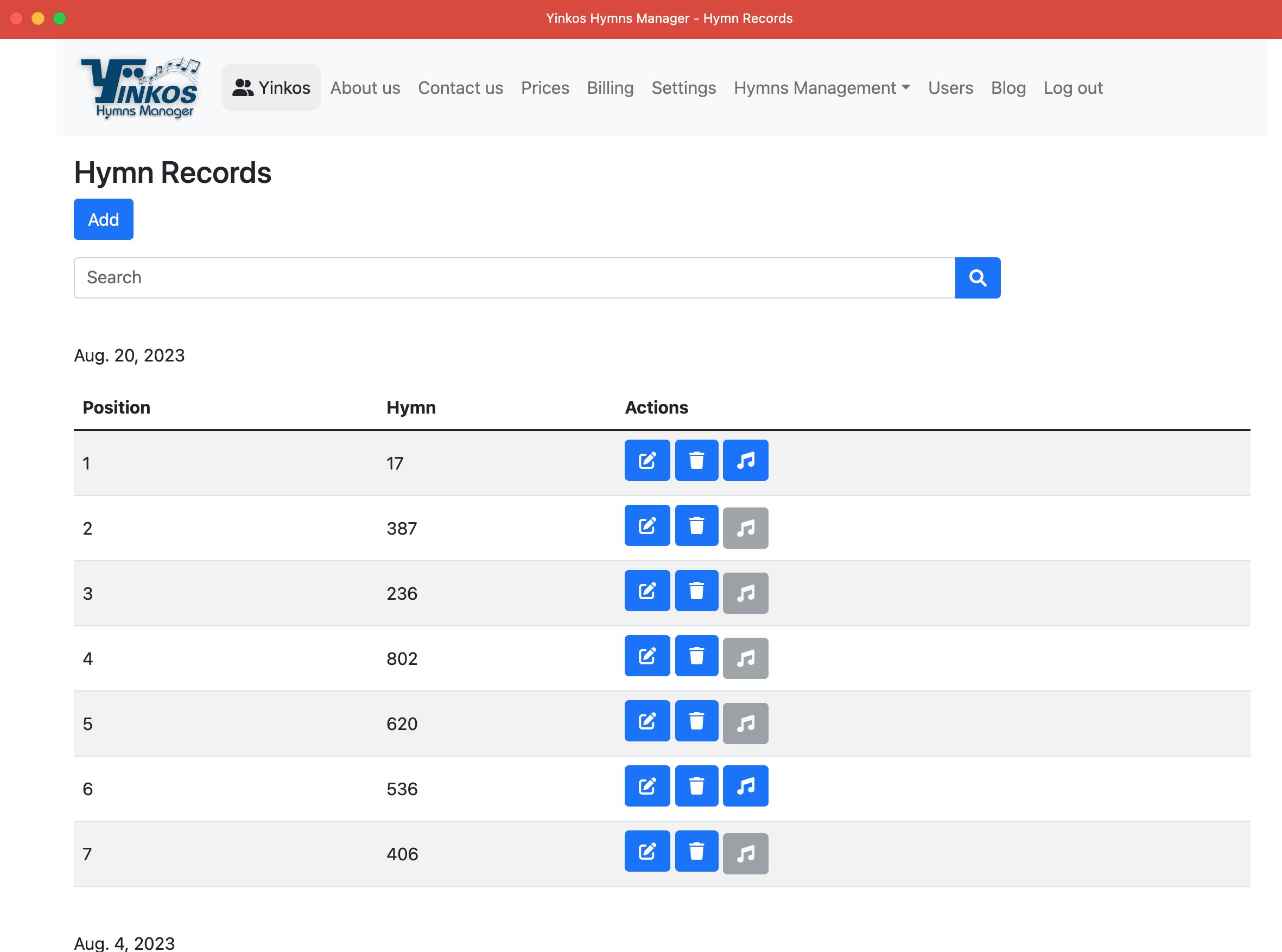 For each date, you will see all the hymn numbers chosen, including the position and hymn number (Hymn).
You can edit a hymn record by clicking the Edit icon.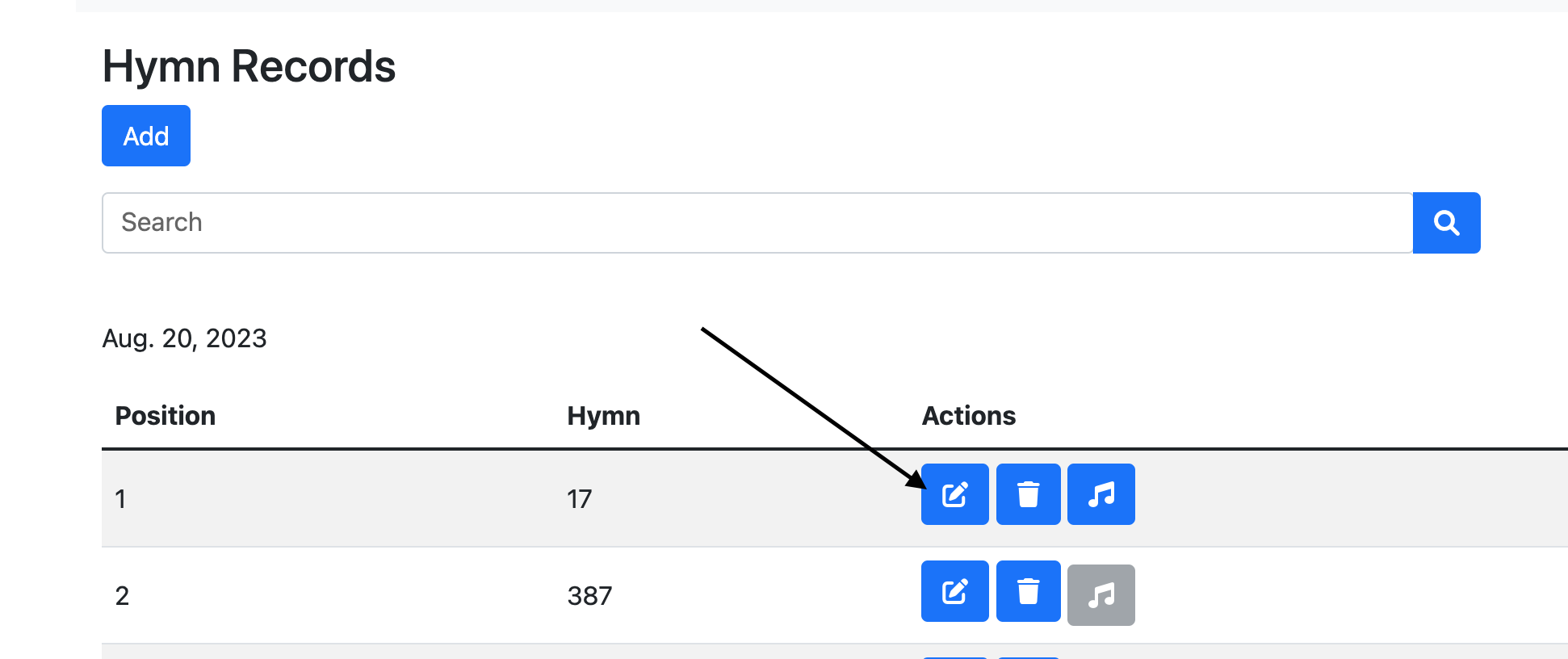 To delete a hymn record, click the Delete icon. A confirmation dialog will be displayed.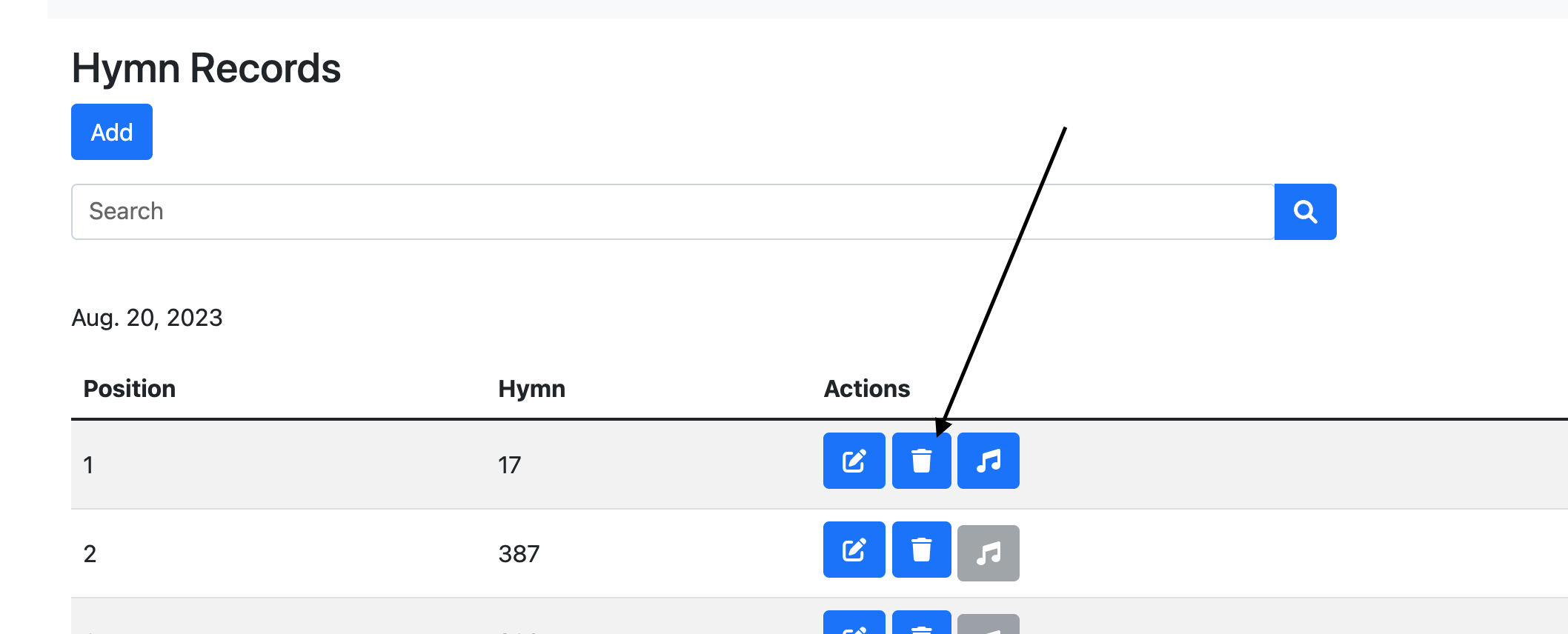 If there is an audio recording for that hymn available, the Listen button will be active
You can click on the Listen button to view an audio player dialog and play the hymn. This can be useful when practicing songs.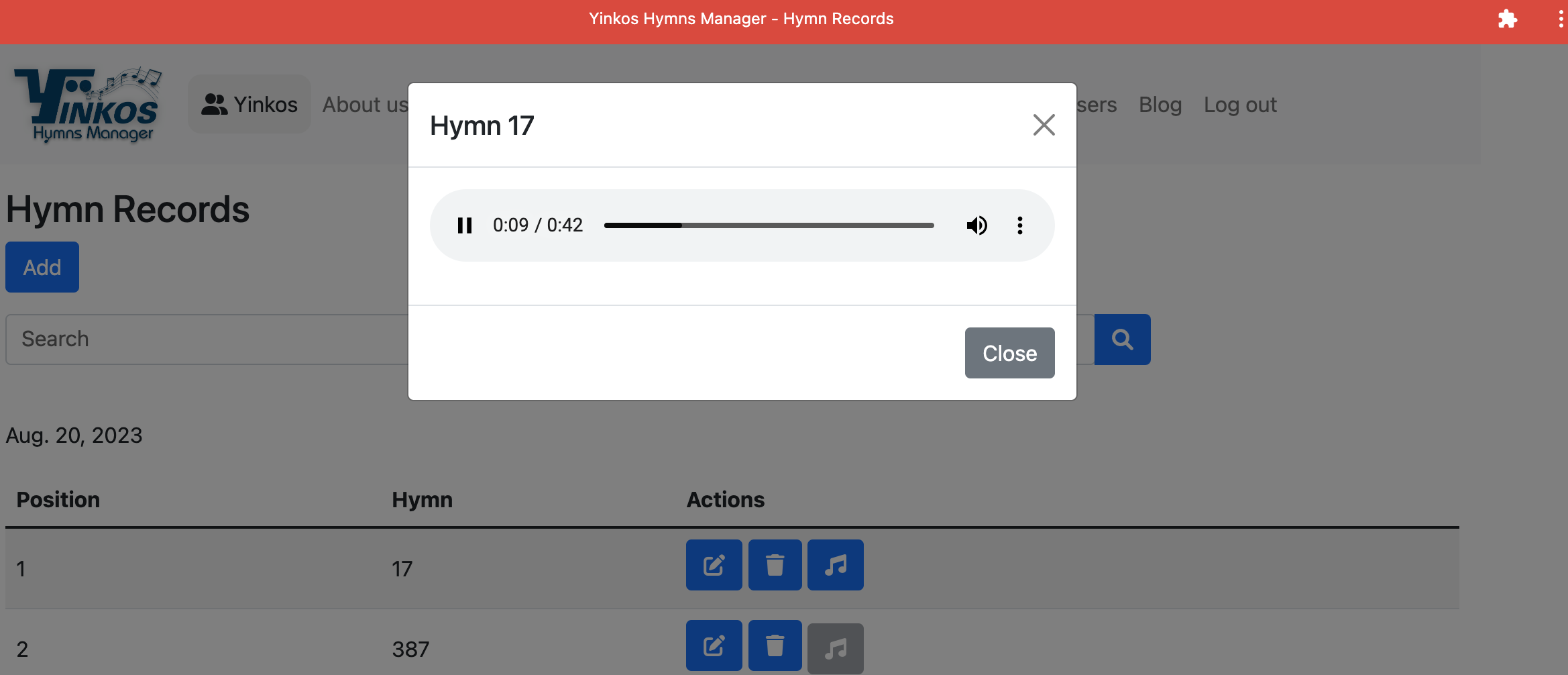 If there is no audio recording, then the Listen button would be disabled.
Adding a new Hymn Record
You can add a new hymn record by clicking the Add button.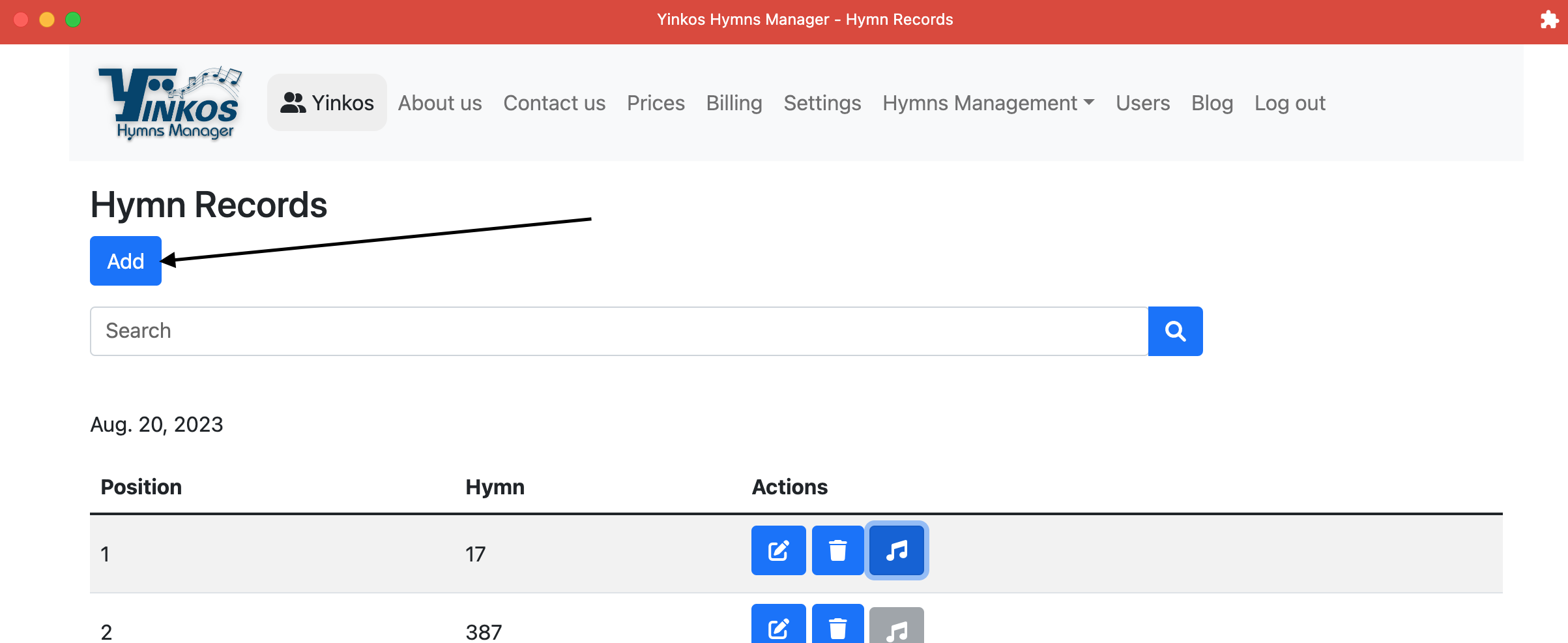 you can then fill out the details on the Hymn Record detail screen and click Save.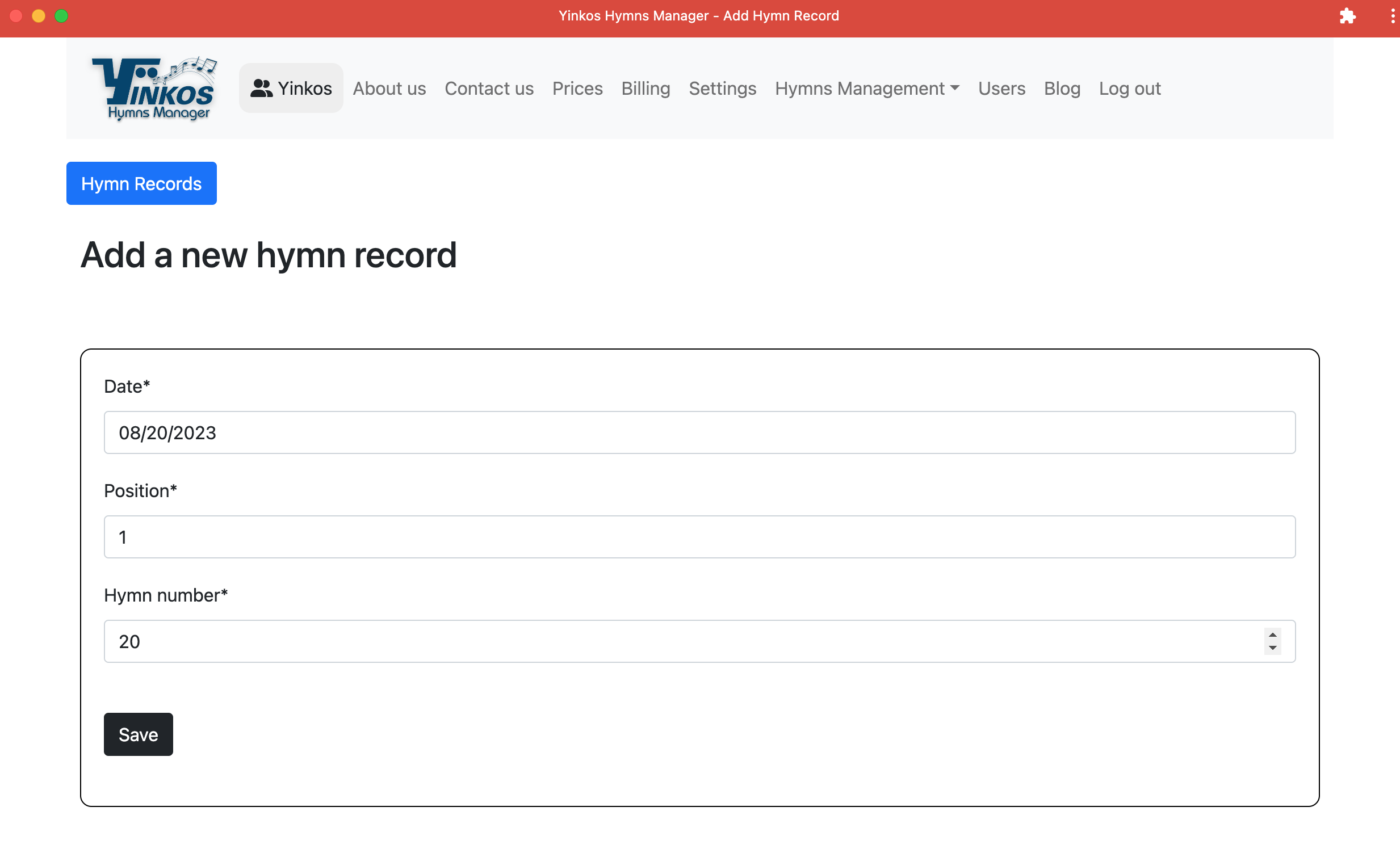 You can also create or update hymn records through the suggestions screen. Click here to find out how to use Hymn Suggestions.
How to search for hymn records
To search for a hymn record, enter the hymn number in the search bar and click the search button or press Enter.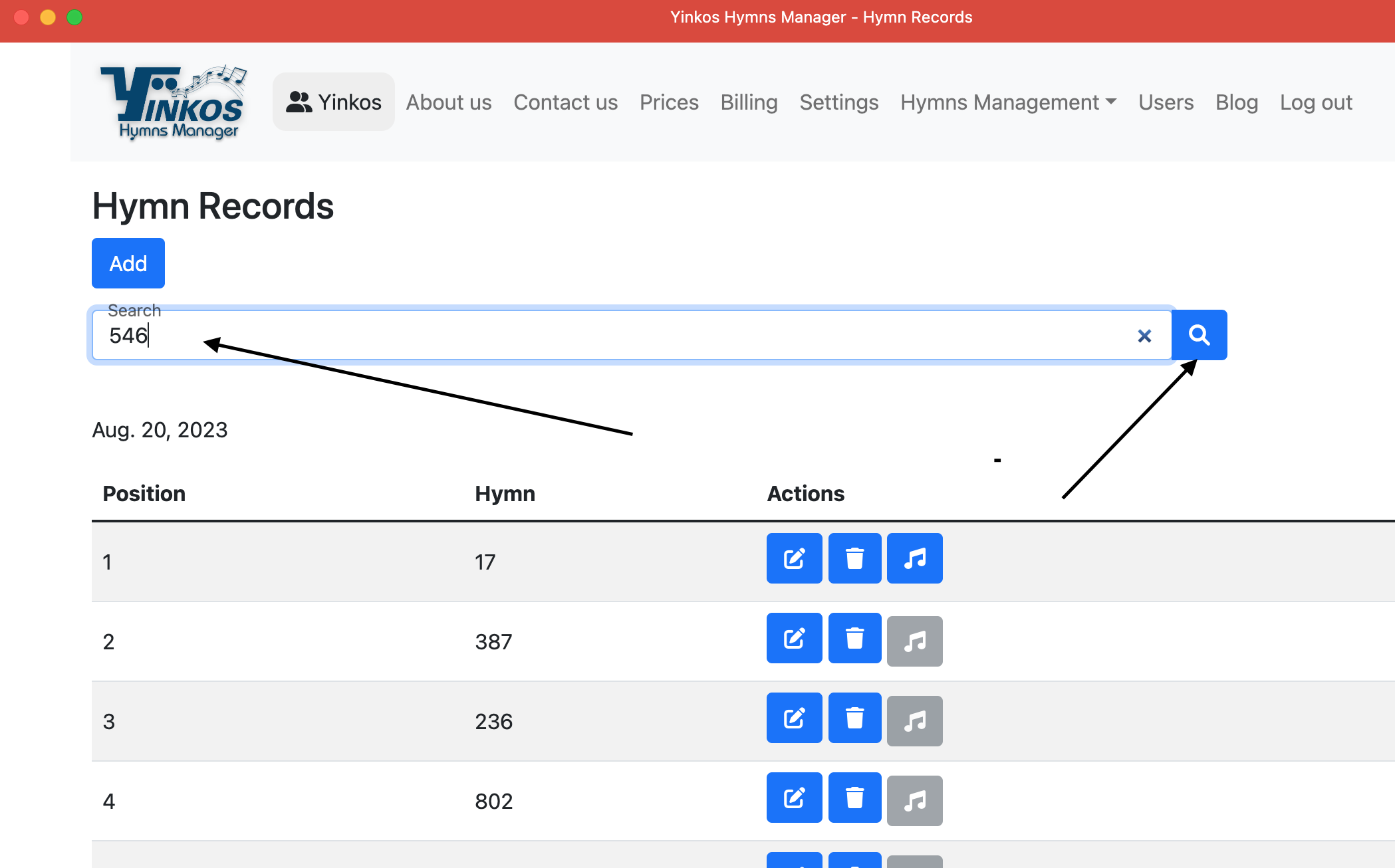 You will see results showing all dates the hymn was chosen and the position it was chosen for.
To show all records, removing any search criteria, click Show all records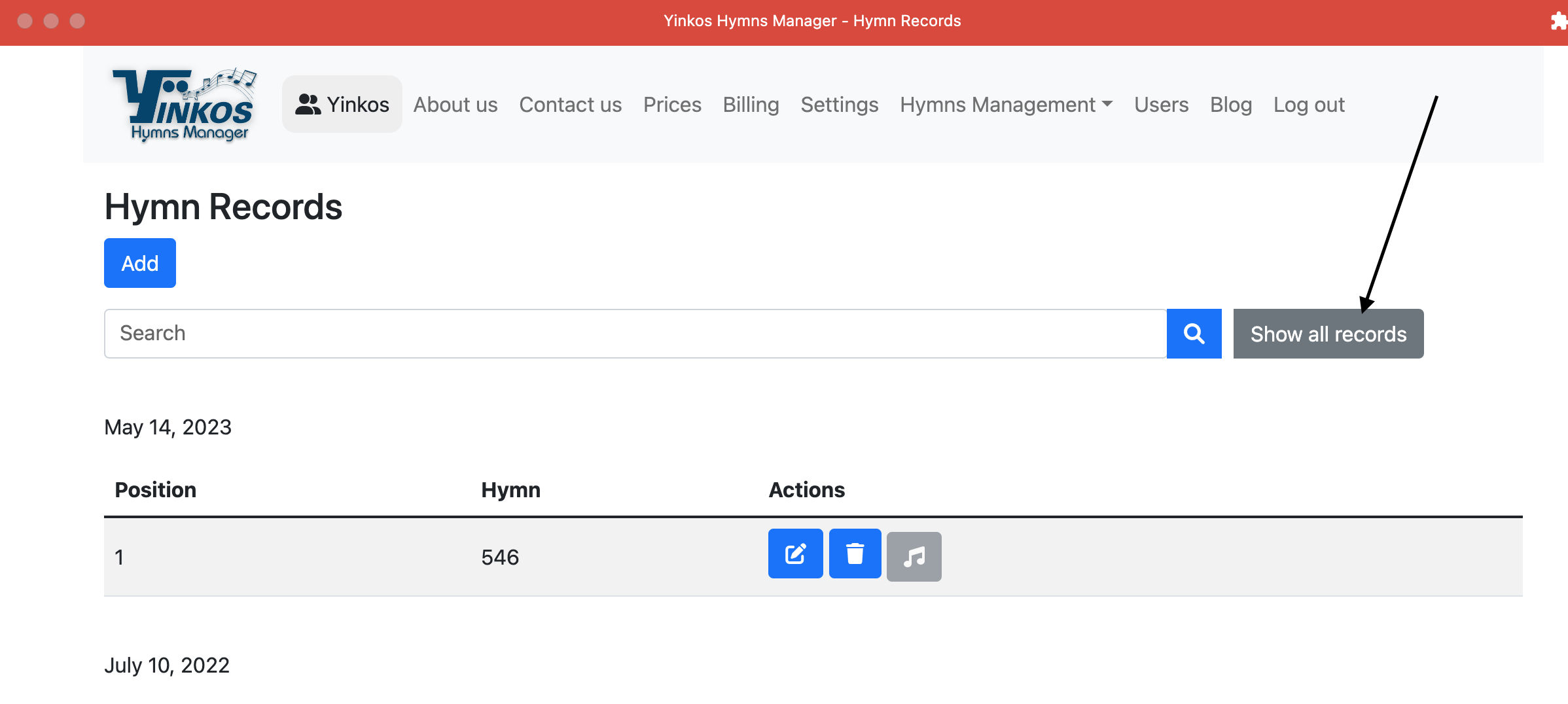 In this article we have covered how to manage hymn records using YHM, including how to create records, search for records, edit and delete records and listen to audio recordings of your hymns. Hope this has been helpful. Till next time, happy hymns management.