Hi folks,
In this article we talk about how to use Yinkos Hymns Manager (YHM) to suggest hymns from a known list of hymn numbers. Your choir may have a list of hymns they know well and would like to choose from for future services. You can use YHM to easily choose from this list by following these steps.
First, create a Suggestions File containing the preferred list of hymns. A suggestions file is a csv file with a single column hymn. Under that column you list the hymn numbers. E.g.
hymn
636
618
616
603

Next, launch the YHM app, log in, and go to the Settings screen by clicking Settings in the top menu.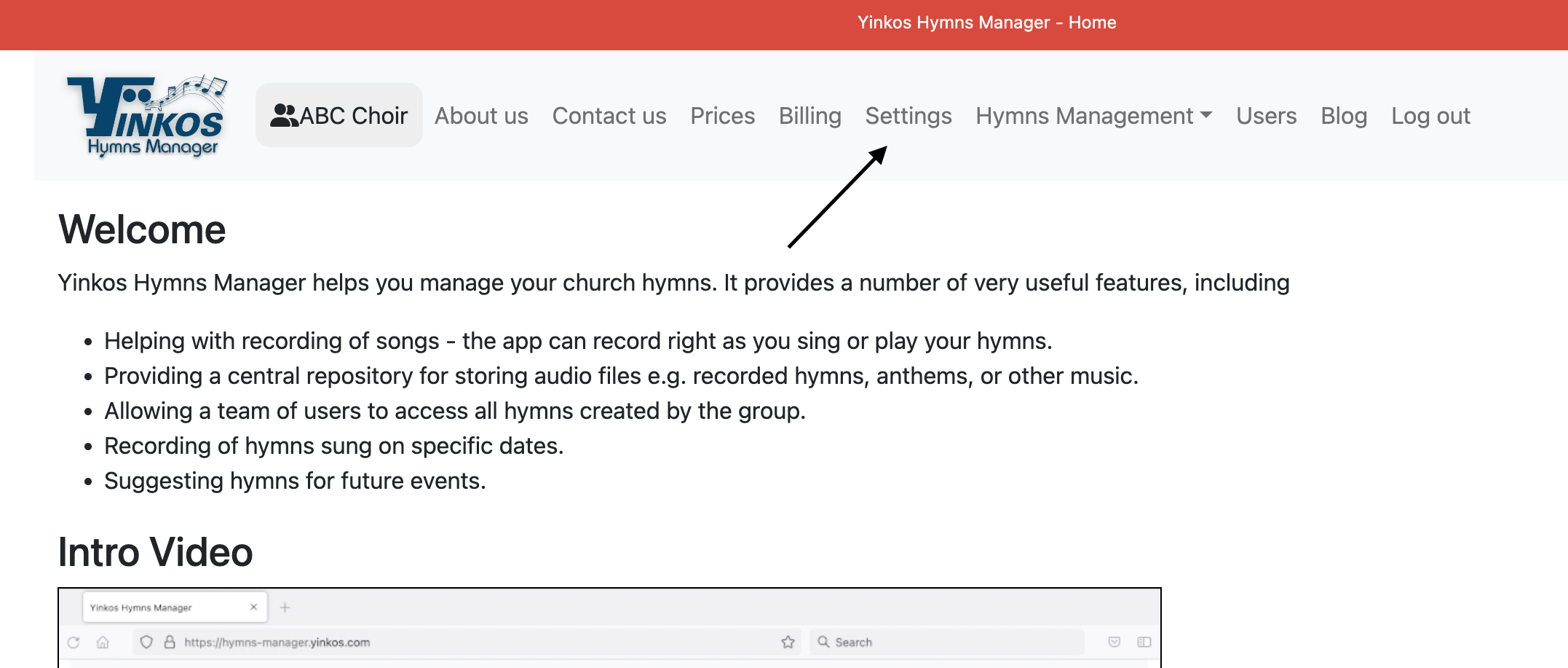 On the Settings screen, under Hymn Suggestions File, click on Add Suggestions File. If you have already uploaded a suggestions file in the past, then you should click Update Suggestions File.

On the Add/Update Hymns Suggestions File, choose the file and click Save.
That's it. You have set up YHM to suggest hymns from your preferred hymn numbers.
To use these suggestions, go to the Suggestions screen, set the target date, and importantly, set the Selection Mode to From Suggestions File.
That's all for now. Till next time, happy hymns management.