Hi folks,
In this article we will cover how to record hymns with Yinkos Hymns Manager.
First, log in to the app.
Go to the Hymns screen.
Next, click the Record button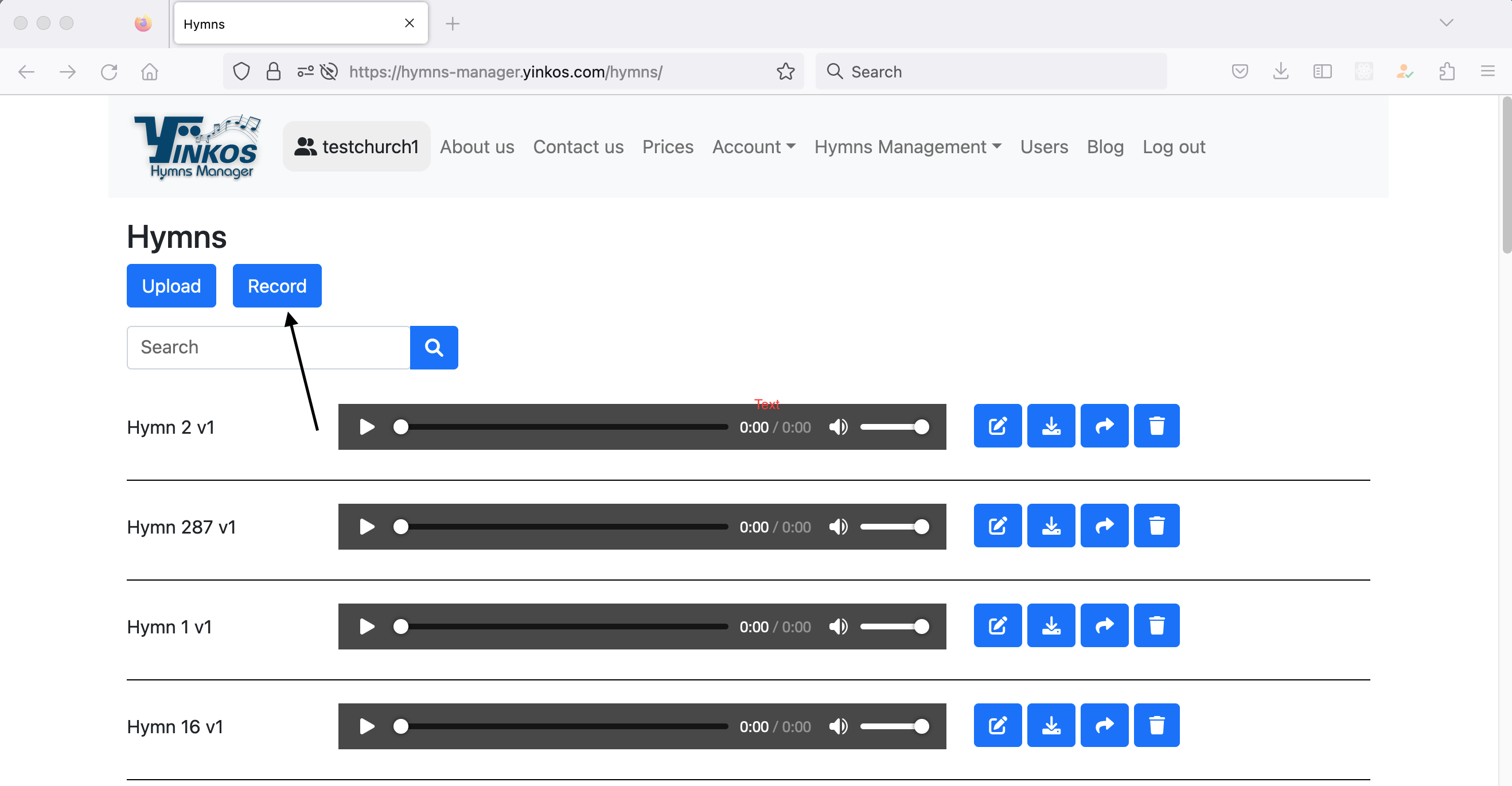 You will be taken Record a new hymn screen
To start recording, press the Start button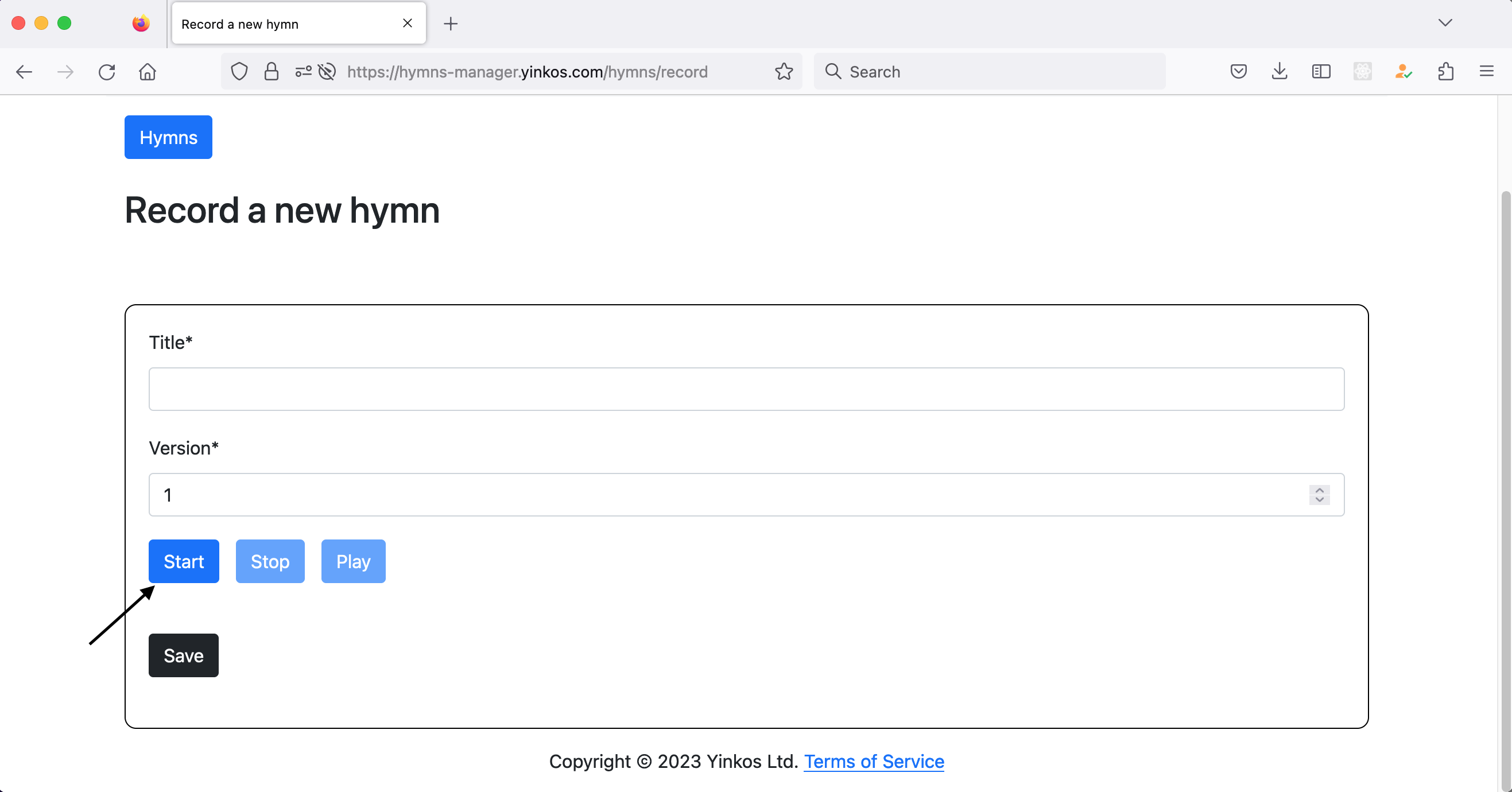 If doing this for the first time, the browser will ask for your permission to record using your microphone. Make sure you grant permission. Once recording has started, you will see a message Recording… appear.
Once you have finished recording your music, press the stop button
To play your recording, press the Play button. A player will appear and play the song.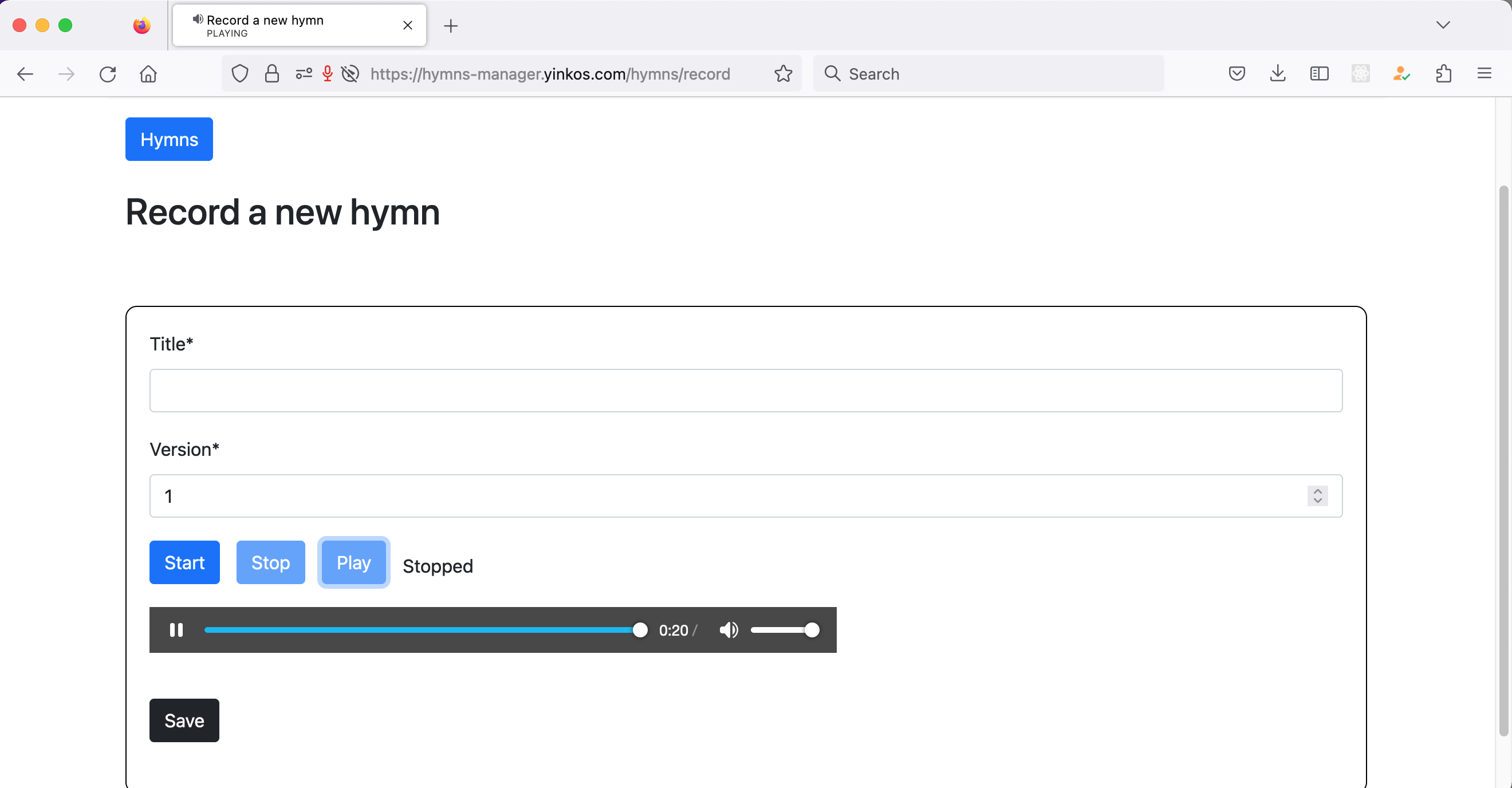 If you're happy with the song, then enter the title of the song and version. Then click Save.
That's all you need to record a song with Yinkos Hymns Manager.
Till next time, happy music management.